VASTU REMEDIES AND OBJECTS – WIND CHIMES WATER CRYSTALS
WIND CHIMES = Wind chimes create positive sound waves. The Sound

created by the ringing of the wind chimes helps disperse negative or stagnant energy around the home or office . If you have a Clutter problem or there is to much stuff loaded in any one room, You can hang a wind chime to Lift up the energies in that room , The wind chime must be put in such a corner , where there is some wind so that it keeps on Ringing and you will feel positive energy in the Room in  a very Short period of time. Wind Chimes put in the North Section also Bring Better prospects and opportunities in a persons lives.  
WATER FOUNTAIN = As per the Science of Feng-Shui water especially moving water , Brings prosperity and Good Luck.  Moving water Activates "chi"  or More commonly , it is called ENERGY . Having a Water Near the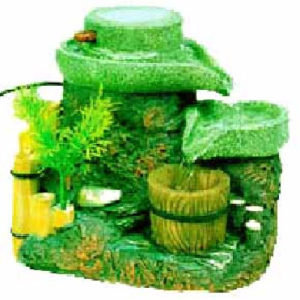 Door activates the energies of the Door .  ( If you Notice Most of the Successful offices / restaurants and Homes have a Fish tank , or a Water Fountain near the Door ) .  THUS , bringing in more Prosperity through the Door.
Important Tips = Always remember if you put a Water Fountain , The Direction of  Water should always be inside the Home or Office .There Should be No Water Fountain or a Fish Tank in the Bedroom, This will Affect your Health very badly and also affect Sleep .Best areas in any Home or Office  to have your Water  fountain are:
EAST  = Water in the East  help you in terms of  Health & Improve                   Family  Life .
SOUTH-EAST = Water in the South- East  brings in More Wealth .
NORTH = Water in the North  , brings in Better  Career opportunities.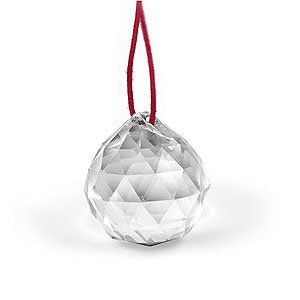 CRYSTALS : The word crystal comes from the Greek word krystallos, meaning "frozen light". Crystals have been used over the centuries for a many  purposes – from healing to protection to decoration.
Crystals Attract and Give out Pure energy.  They can be used in the area of the house or Office , that lacks pure Energy. When sunlight strikes a crystal it gives out seven colors of the rainbow, this generates Pure energy , Crystals is very effective in the Relationship corner or the SOUTH WEST of your House to Charge up relationships .
Crystal Bowls are Also very effective cures .  Crystal Bowl's filed with Salt water and some colored Stones when kept near the door attract Positive energy through the Door.
Regards
Amit lamba  – Vastu Consultant Mumbai
9819015736
https://www.vastuconsultantmumbai.com