SECRET  DOS  AND  DONTS  AS  PER  VASTU SHASTRA
The DO's
House / Office / Factory  that is square or rectangular in shape is preferable.
Water Body Close to the entrance door is Preferred .If the stars at the door North's Like North Entry and North East Entry are  activated by water, Thus aquarium or any Water Body is necessary.
There should be enough sunlight coming in to the house.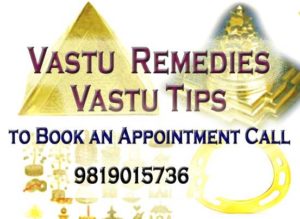 The DONT's
It is not good to live near a church, hospital, graveyard, funeral home, dump sites or near government offices. These places are filled with Passive or Harmful energy.
The size of your house/lot is irregular Although, a lot that widens at the back is preferable than to the one that narrows towards the back.
Toilets must not be seen from the entrance or on top of the dining room.
Bed is facing toilet.
Your house is not taller or smaller than neighboring houses. It should be the same size as your neighbors.
Home is located at dead end road or a straight road running directly towards your house (T-junction road).
Do not put/construct swimming pool in the West or SOUTH or SOUTH EAST  location of your Plot.
Do not hang windchimes under a tree or inside homes. Windchimes must be made of metal preferably with 6 rods.
Your front door must not directly face your back door as all the Energy  that comes in to your front door goes directly out of your back door.
There must not be tree or post blocking your front door view.
Do not have blue color for your roof as blue is represented by water element. It means that there is always water above your head. This could lead to financial and Emotional Problems.
You must not sleep nor have your stove under an exposed beam. However, the higher the exposed beams the less damaging they are.